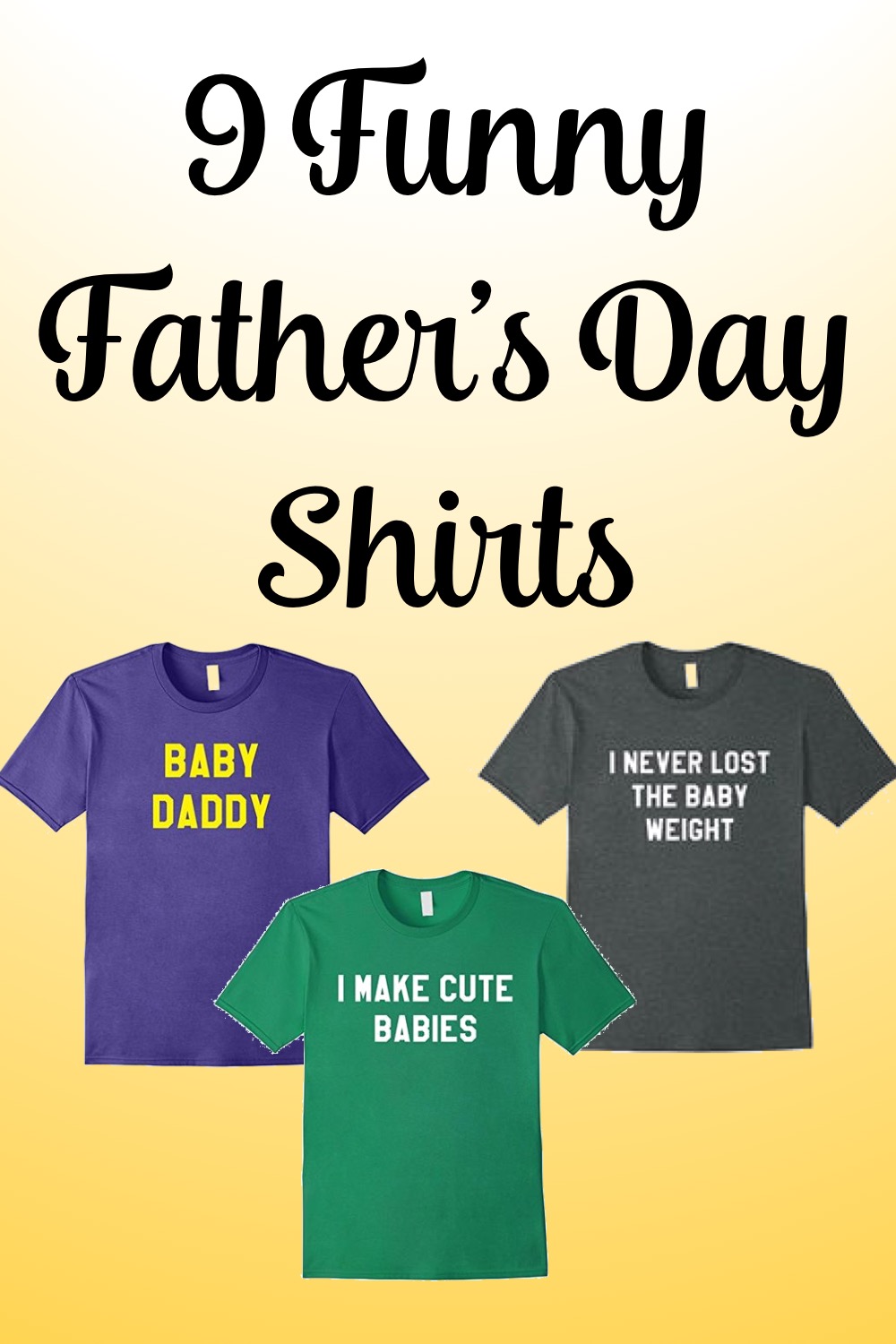 Get ready for Father's Day by getting dad one of these funny t-shirts!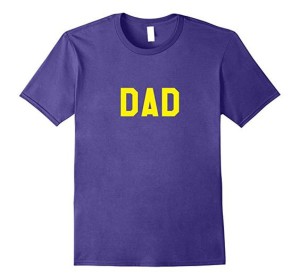 We'll start off easy.  Simply, Dad.  Yellow on purple, green, blue, and black.
Dad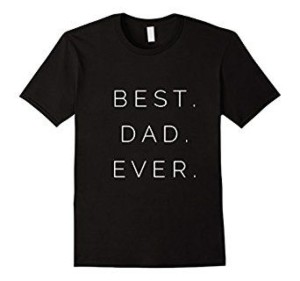 If you've go the Best.Dad.Ever. this shirt can tell the world!
Best.Dad.Ever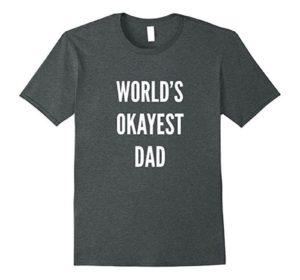 I mean, maybe you aren't the best dad ever. Maybe you aren't the world's greatest dad. But if you're at least the okayest, this shirt is perfect!
World's Okayest Dad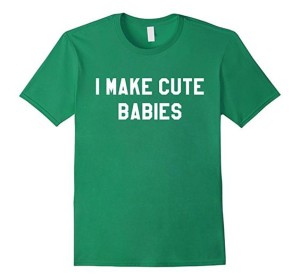 Perfect for a new (proud) dad – or any dad that still sees his kids as babies.  Since every parent thinks their baby is the cutest, this shirt is perfect for anyone!
I Make Cute Babies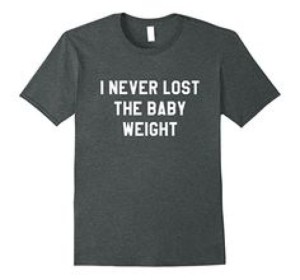 If you know a dad that's got a few extra in the mid-section, and a great sense of humor, he'll love this shirt!
I Never Lost the Baby Weight
Baby Daddy (white) // Baby Daddy (yellow)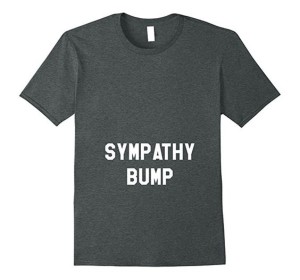 Perfect for the dad to be, that's supporting his wife with a little sympathy bump!  Dad can wear it alongside his pregnant wife!
Sympathy Bump
Do you have a handy dad in your life?  The wood working, mountain man, that always seems to have a little sawdust in his beard?  Show him how much you love all his skills with this t-shirt!
Sawdust is Man Glitter T-Shirt (table saw) // Sawdust is Man Glitter (saws) // Sawdust? You mean man glitter
Perfect for the math loving dad!
Dad // Dad of 2 // Dad of 3