I've been busy.  I know, we all have.  Just a busy time of year.
Did you know I dance a bit?  Mostly to stay in shape.  Adult ballet.  It's my thing.
The studio I attend, also puts on a community theater production of the Nutcracker.  And they needed adults.  So I volunteered.  Technically, I'm on stage for about half an hour.  But I mostly stand around and smile.  Nevertheless, it was actually a very fun way to spend the holidays and gets you in the mood for Christmas.
As a child – and even when I was older – I would attend the Pacific Northwest Ballet's version of the Nutcracker.  If you are in the Seattle area, I highly recommend you take some time and go see it.  It's still one of my faves.  The sets are amazing and the dancers are brilliant.
Way to go, Valley Dance Theatre!  It was a fun run!
My costume.  Not exactly my favorite.  But it serves the purpose.  Did I mention my son was taller than me?  And that's my cute friend, Dawnell.  She's very pregnant.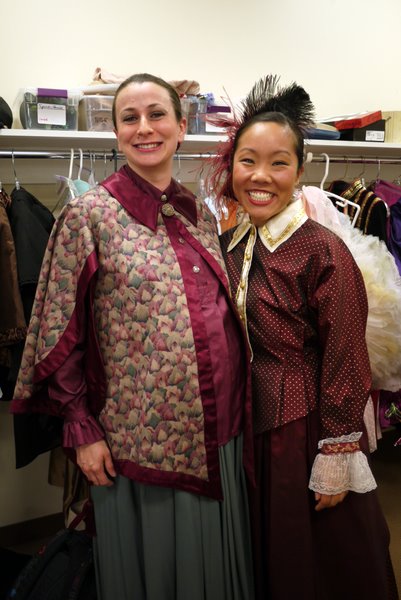 My friends and husband came to see me perform.  And yes, they are all tall.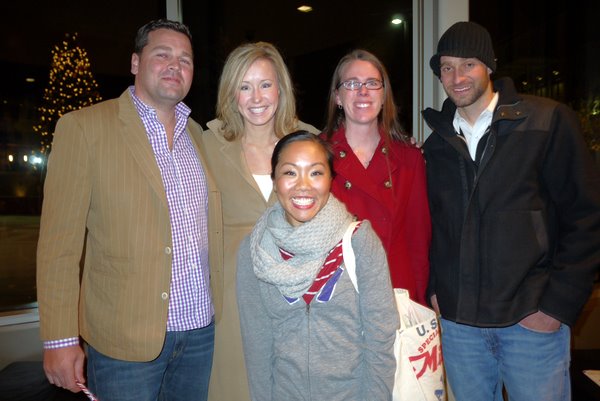 Then they told me to do a ballet move.