I rent a lot of cars.  I got hooked up with a Chrysler 300 on my most recent trip to Albuquerque.  Everything was fine and dandy until I wen to fill it up with gas.
Filling a rental car with gas is often a cause of stress for me.  I never know how to open the gas cap!  Once, I had to ask for help!  Embarrassing.  But seriously, why can't car manufacturers put the gas cap button/lever in the same spot on all cars?
Here's where the release button was located.
On the effing door.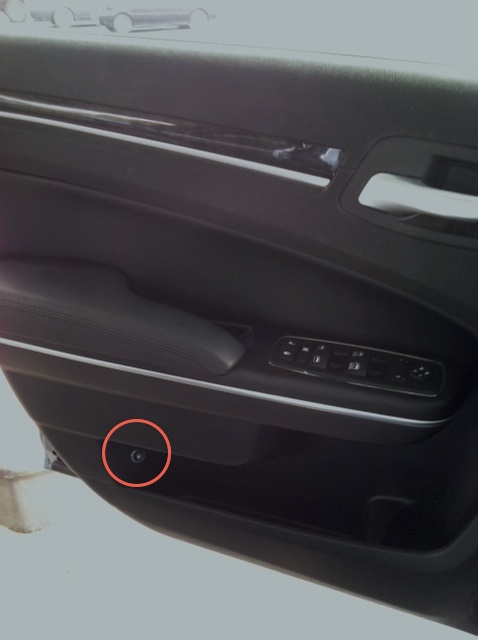 Who looks there?  I didn't notice it until I'd done an entire sweep of the car's buttons.  It's not even visible from the driver's seat unless the door is wide open.  Poor design, Chrysler.  Poor design.
I'd also like to make a side note that this was one of those cars that starts without a key.  You push a button.  That's weird.  Very weird.