Our house is by no means "small."  Plenty of people share much smaller spaces.  Nevertheless, I've become mildly obsessed with trying to find multipurpose furniture.
While surfing my daily blogs, I came across a post by swissmiss (becoming one of my faves…but I think I'm late on that bandwagon).  On of her posts was the work/play table developed by ahhaproject design studio.
It basically has a "hidden" compartment that is revealed by sliding the first tabletop into the side legs.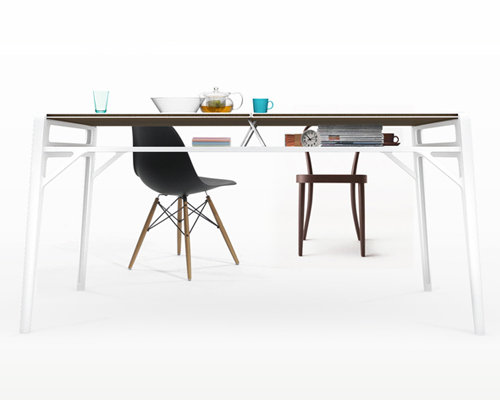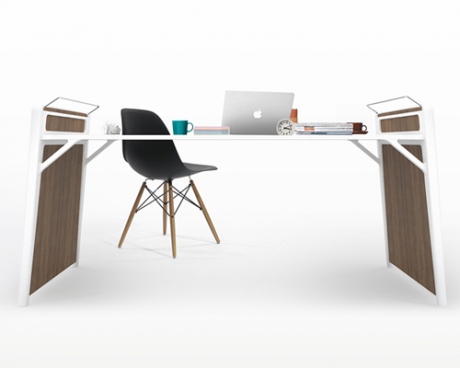 How awesome is that?  The perfect craft/wrapping/gaming/laptop table.  When it's time to eat, you just cover it all up!
Through Swissmiss, I also found shoebox dwellings.  And I quickly added it to my reader list.  It's a great spot for design-y furniture.  Or….the furniture that looks awesome but is probably too expensive for my budget.
One of the older posts was on a book shelf bicycle rack.  Love this idea!  I actually have a garage….so a rack like this is unnecessary, but I like the idea of incorporating the bike as a part of your decor.