So on Saturday we had a belated Valentine's Day dinner with some friends.  We celebrated "no divorces."  Well, we really celebrated, "we're all still together," but I think "no divorces" is equally accurate.
In any case, we had a HUGE spread.  Prime rib, baked potatoes (under the highly un-photogenic foil), broccoli soup, salad, and strawberry shortcake cake!  Did I mention the creamy horseradish?  Delish!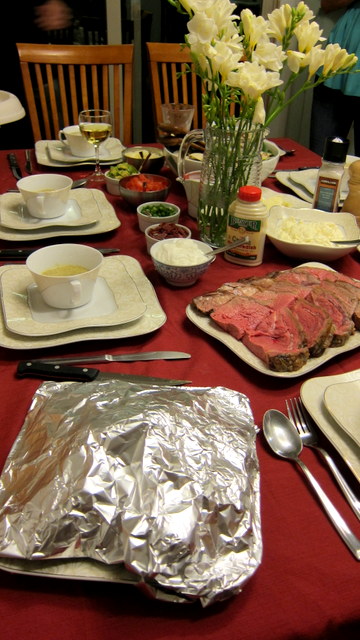 After dinner we enjoyed some cake.  I'm biased, but thought it was pretty tasty.  Butter cake with strawberries and whipped cream, cream cheese frosting.  We almost at the whole thing!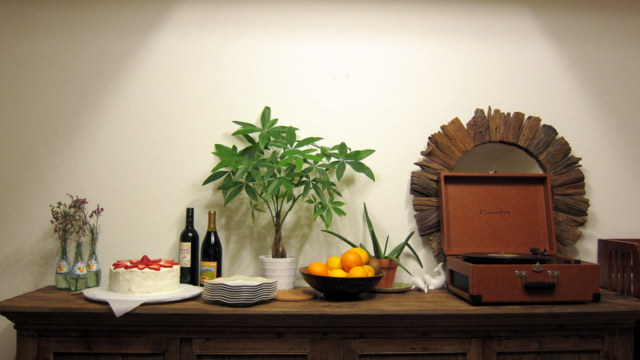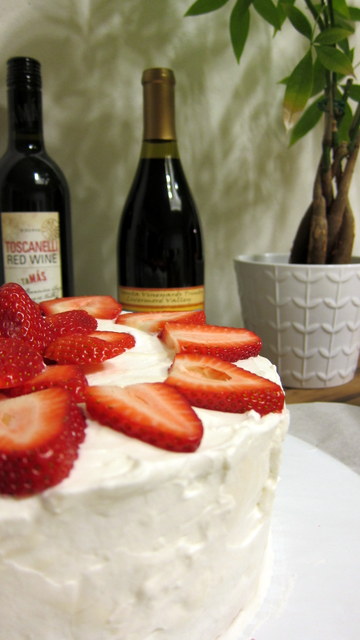 I was going to take a picture of the cake once it was sliced…but we ate it too fast!  4 layers, strawberries between each later.  Strawberries make it healthy.  Right?