16 years ago Nick called me on the telephone.  You know, the single land line in your home. I'm sure I answered on my super cool headset.
Did I want to hang out?  Sure!
It was a crazy Friday and I was always up for an excuse to leave my books for an evening (party animal, I know).  I suggested the mall and he agreed.  And the rest is history.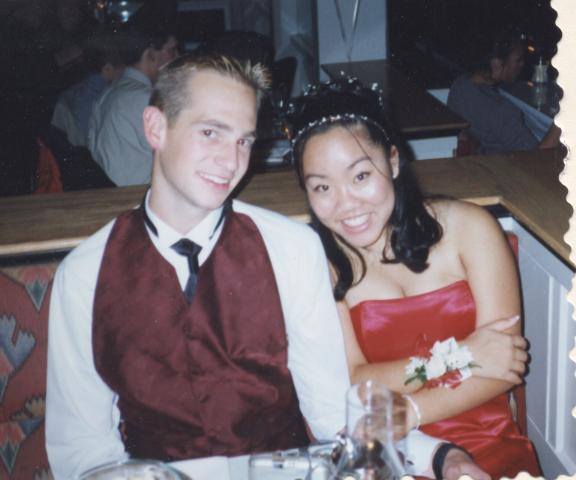 I'm still not sure how many years passed before I realized he didn't actually care for the mall AT ALL!  He calls it the "malo". Which is Spanish for "bad".  Go figure.
I also thought he wasn't super smart because he was always calling for help on his homework. Turns out it was just an excuse to call.
Anywho.
Today marks 16 years since that night at Bellevue Square.  And 5 years since that infamous day at SF City Hall.
The other night Nick mentioned celebrating 6 years of marriage.  I told him not to count his chickens because we were only on year 5.  He was bummed because the gift for 6 years of marriage is candy!
Do you know what the 5 year anniversary gift is? Wood. Get your head out of the gutter.
Guess what he did? He stripped half the dining room table.  Get it?! I couldn't have been happier.