I know you're really upset that Yoenis Cespedes got traded to the Red Sox.  But let me tell you why I think it's going to be just fine.
You see, I'm a Mariners fan.  And it's tough to be a Mariner's fan.
In 1998 we lost Randy Johnson.  Our 6'10" pitcher who would go on to gain fame as a pigeon annihilation machine.
httpv://youtu.be/KxEUW3pQX6A
After the 1999 season we lost Griffey.  Griffey.  It's not even fair how sad we were. And in 2000 we lost A-rod.  We were sad at the time, but in hindsight, it was probably for the best.
Then in 2001, we had the most glorious season.  116 mother effing wins.  116 (let's ignore that it was Ichiro's rookie season).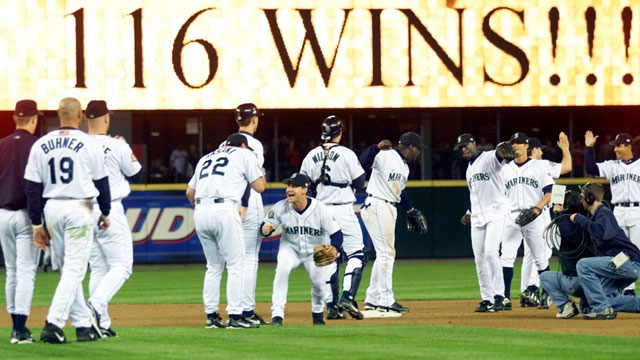 Did we win a world series.  Of course not, we're Seattle.  But it was magical.  At the beginning of the season, I could barely name a single player (possibly because I wasn't paying as much attention….but I digress).  By the end, I loved them all.  Next to 1995, it was probably one of the greatest Mariners seasons I had ever witnessed (which is totally sad that the 2 best seasons happened over a decade ago).
So what am I getting at?  We lost a few really good players.  Griffey, Randy and A-rod.  By all accounts, 2001 should have sucked.  But it didn't.
So yeah, be upset you lost Cespedes.  But I think it means good things for your A's.  And if the Mariner's aren't going to the World Series, you bet I'm rooting for the A's.
Happy Friday!
1:09
httpv://youtu.be/hvNQWQSwmow